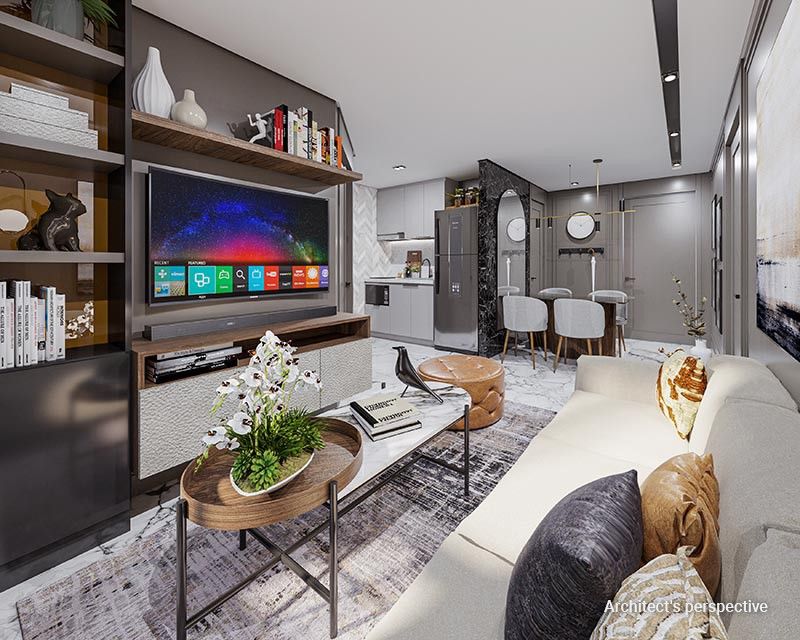 MANILA, Philippines — For many Filipinos, owning a home is their ultimate dream and is therefore one of their top priorities in life. This is because owning their own home that is secure and comfortable can improve their family's quality of life.
Unfortunately, some have had to compromise on homes that are far from city centers and other modern necessities. This, at the expense of changing careers or finding new jobs.
This should not be the case. When buying a dream home, here are the things that you shouldn't compromise on.
1. Location and accessibility
When it comes to buying property, location is vital. It should be near good schools, malls and business districts, as well as major thoroughfares.
Many developers have taken notice to this and have started building properties that can standalone as communities with own amenities, commercial establishments and other conveniences. Developers are also constructing properties near new and major roads—thanks to the continued boom in infrastructure development.
Hence, a strategic location provides accessibility. This allows you to come home with ease rather than driving or commuting for too long, or worse, being stuck in traffic for hours.
If you are a driven working professional, living close to your offices would greatly impact your work-life balance. And if you have a family, you can grab more opportunities and save time for more important things in life.
2. Balanced lifestyle
As a hardworking Filipino, you want a home that is value for your money. Determine this by how it can provide a balanced lifestyle that is fit for your family. This can be achieved with the right amenities such as a clubhouse, function room, swimming pools, media and play room, kid's play area and green spaces.
Thinking ahead, you should also look at properties with co-working spaces, especially if you are a working professional or an entrepreneur. Such amenities have not yet been introduced in other condominium developments.
3. Future investment
You can also look at a property that has the potential to appreciate. As an alternative, it can also become a source of income from lease and rentals and ultimately, guarantee a return in investment (ROI).
Only few property developers are as thoughtful and future-thinking when it comes to fully realizing the needs of homeowners.
4. High-quality
As this your dream home, you'll want a design you can be proud of—an elegant, timeless piece of architecture that can nurture your career and family, and one that can also withstand circumstances beyond control.
Aside from ensuring that the property you buy is constructed using top-of-the-line materials, you also want it to be future-proofed, safe and located in flood-free locations.
5. Security
For a majority of Filipinos, security is one of the most crucial influencing factors when buying a home. Your home serves as a safe haven where you can unwind with peace of mind, knowing that your family is secured.
To achieve, there must be strategic CCTV placements, RFID security system in every residential building, 24-hour roving security, and a dedicated team that watches over your safety, ready for any emergency.
Metrotowne, a mid-rise masterwork
Phinma Properties is committed to providing Filipino families the homes that they deserve—future-proofed, well-built, conveniently located, secured and a value for their money. This is especially evident in Metrotowne.
Metrotowne is a new residential mid-rise masterwork designed and developed by Phinma Properties. Located at the heart of Las Piñas City, it is connected to other cities and is a short drive to schools, CBDs, malls and other major establishments.
It also has amenities that are made for excellent living, such as function rooms for special gatherings, a relaxing swimming pool, and sprawling spaces to play and breathe.
Metrotowne is made up of five 15-story buildings with a modern-contemporary design. Homebuyers can choose from either a studio unit or a two-bedroom one. The studio measures 22.92sqm, while the two-bedroom is at 48.53sqm. There are also numerous parking slots available in its four-story parking structure with open roof deck.
The property has also been awarded and commended by PropertyGuru Awards.
Designed for the driven, Metrotowne is the home that you deserve.
Read this article at PhilStar.com.
To know more about Metrotowne and Phinma Properties, visit their website, Facebook and Instagram pages.